Sales of various automation control devices (solenoid valve, motorized valve, manual valve, etc.)
We sell automation devices of Nichiden Kogyo as their export distributor. Nichiden Kogyo products are widely used in environment greening field in addition to refrigeration and air conditioning, automobile fuel, barber and beauty care and medical fields. Part of the products are used in final products contributing to the daily life of the consumers.

Please visit the website of Nichiden Kogyofor further details.
Solenoid valves are the main products of Nichiden Kogyo. Each design is based on in-debt study, and is produced with high degree of precision machining and careful quality control. Nichiden's valves are stable in operation, have reliable valve closure, and is highly rated because of its long operating life.
-For Refrigerants (Freon, Ammonia, CO2)
-For Water/Air
-For Brine/Air/Steam
-For Fuel (Kerosene, Heavy Oil, Gas)
-For Hydraulic Uses
-Accessories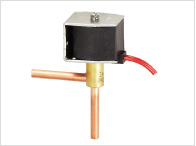 VMB Motor-operated Ball Valve is developed by Nichiden specialized in the production of automatic controlling devices through the rich experience and the expert skill in fluid control engineering. VMB is a small size valve, of two way with sturdy construction designed for two position controlling.
-For Refrigerant (Freon)
-For Cold/Hot Water
-For Cold/Hot Water, Brine, Steam, Air, Oil
-For Cold/Hot Water, Brine, Steam Air, Oil, Fuel Gas
-For Cold/Hot Water, Steam
-For Water, Brine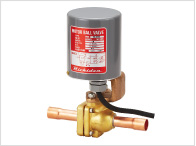 TS-4 is designed for refrigeration, cold storage and heating equipment, and it is an insertion type thermostat for wide range applications. Developed based on the experiences over the years and excellent technology of Nichiden, TS-4 is manufactured under strict quality control and known for its high reliability.
The case of this product has a modern design, and a large dial makes it easy to adjust. Major parts of the product use stainless steel making it superior in corrosion resistance and durability. Based on Nichiden's unique technology, there will be no malfunction of the product due to the impact of the ambient temperature.
・-TS4 Insertion Type Thermostat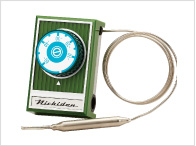 These valves are entirely changed and improved into compact and lighter new models by our rich experience and technology.
-Diaphragm Type Packless Valve (VPD)
-Bellows Type Packless Valve (V)
-VB Type Ball Valve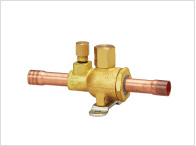 These valves are specially designed for refrigeration and air conditioning applications. They are highly reliable products developed based on Nichiden Kogyo's experiences over the years.
-ZGV Type Check Valve (ZGV, ZGV-C; For Refrigerants)
-Service Valve (ZVH, MCV)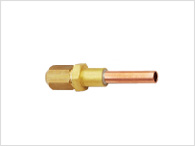 Making full use of refrigerant control technology cultivated from Nichiden Kogyo long history, Nichiden is also participating in the field of air conditioning tool.
-Pocket-Black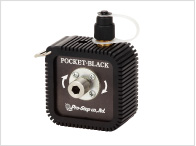 Nichiden Kogyo's control technology is also active in the electronic field.
-Refrigerated Related Equipment
-Vehicle Control Equipment
-Kitchen Related Equipment
-Living Environment Equipment
-Compressed Air Dehumidifier Equipment"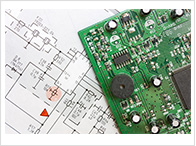 Established in 1948, Nichiden Kogyo have made stable steps forward since its foundation as the pioneer in the industry. "Automation devices of Nichiden" have earned high reputation in the market.
Nichiden Kogyo is a member of the Ryoka Group.
>> Please visit the website of Nichiden Kogyo for further details.
Product lines
Various solenoid valves, motor valve, ball valve, etc.
Manufacturing and sales of plastic injection molding products.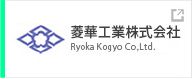 Manufacturing and sales of various automation control devices.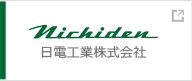 Sales of air conditioner, design, installation and maintenance of air conditioning facilities.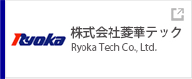 Manufacturing and sales of plastic injection molding products.