Magnets・printed circuit boards・carbon fiber, etc.
We offer high quality industrial material such as the Shin-Etsu N Series neodymium magnets of high performance and low cost, the Shin-Etsu R Series samarium magnets superior in heat resistance, printed circuit board, mercury and carbon fiber.

※Our company is an agent of Shin-Etsu Chemical Co., Ltd.
N series / Outstanding Performance
Shin-Etsu's N Series neodymium magnets−composed of neodymium (Nd),iron (Fe) and boron (B)−boast the highest performance of all rare earth magnets. As neodymium is relatively abundant, the cost of comparable classes of clasamarium (Sm) magnets. Application of Nd magnets is expanding rapidly in various fields as their cost/performance advantages gain recognition. Corrosion resistance, formerly considered to be a drawback, has been improved through various types of surface processing, including nickel(Ni)plating. As a result,these magnets now deliver optimal performance for virtually any application.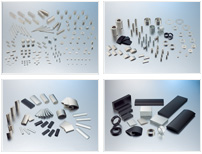 R series / Excellent Heat Resistance
The thermal characteristics of Shin-Etsu R Series samarium magnets are superior to those of Nd magnets, maintaining high magnetism and opposed magnetic-field environments. Sm magnets also offer high Curie temperantures with less coercivity temperature change−properties unmatched by other magnets. Other R Series advantages include high performance and energy output,thanks to the application of SM2Co17 compound rather than conventional crystalline SmCo5−a result of detailed metallurgical analysis. Our R33H Series are recognized as the world's best Sm magnets, with characteristics approaching those of Nd magnets.
Printed circuit board
Because of its thin and flexible characteristic, FPC (flexible printed circuit) is indispensable to the miniaturization and light weight of electronic devices.We can flexibly cope with prototyping, and small to large lot production of one sided and thin multi-layered FPC.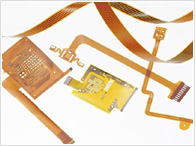 Carbon fiber filament, pre-preg, composite, etc.
Carbon fiber, which is stronger than iron and lighter than aluminum, has a big contribution to energy saving and CO2 reduction, thus expected to be used more and more in the future. We offer state-of-the-art composite material, from material to products, both heat plasticity type and heat hardening type.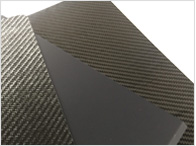 Product lines
Magnets・printed circuit boards・carbon fiber, etc.
Manufacturing and sales of plastic injection molding products.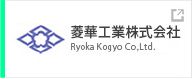 Manufacturing and sales of various automation control devices.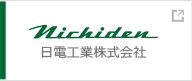 Sales of air conditioner, design, installation and maintenance of air conditioning facilities.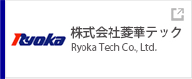 Manufacturing and sales of plastic injection molding products.